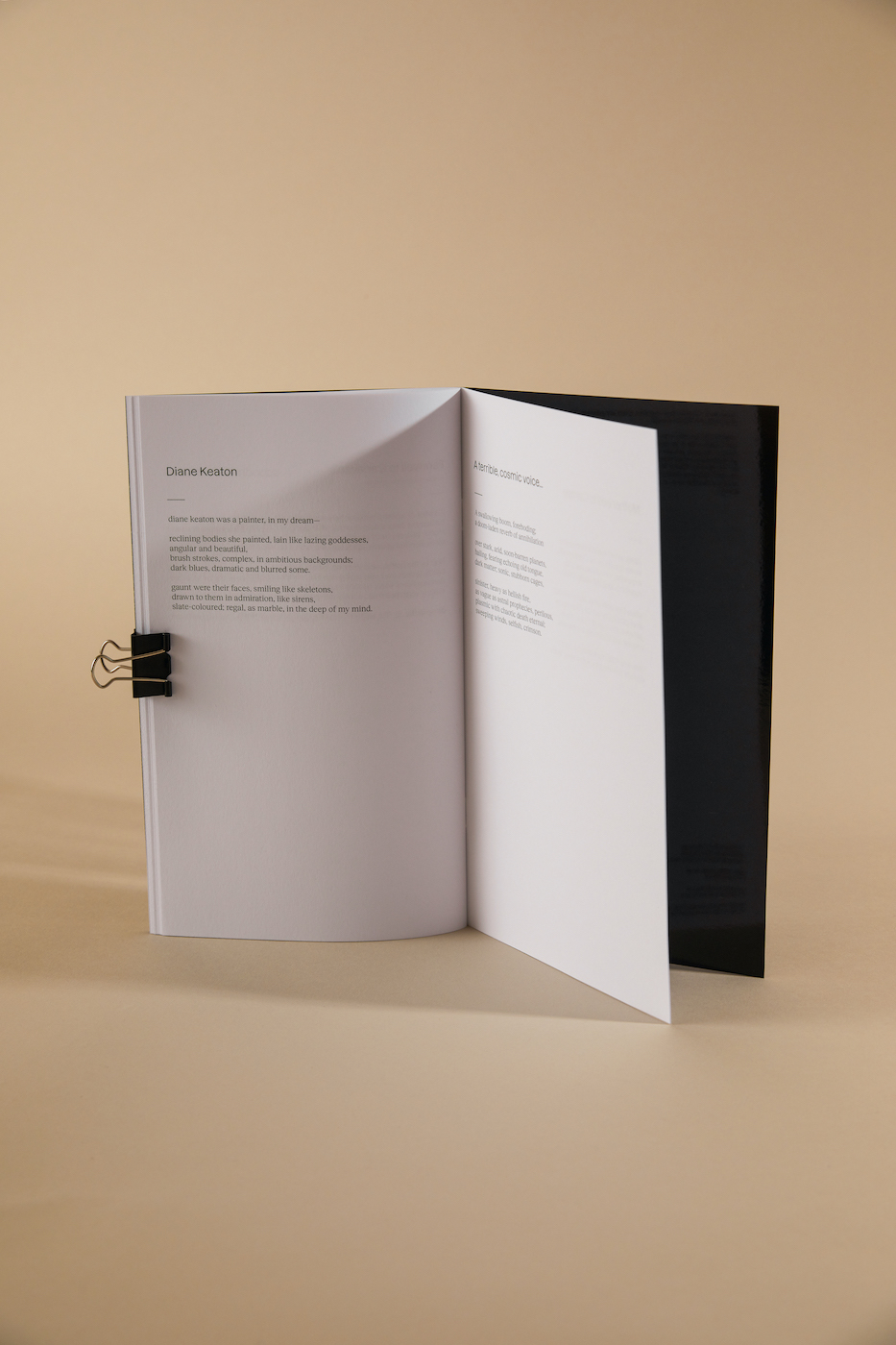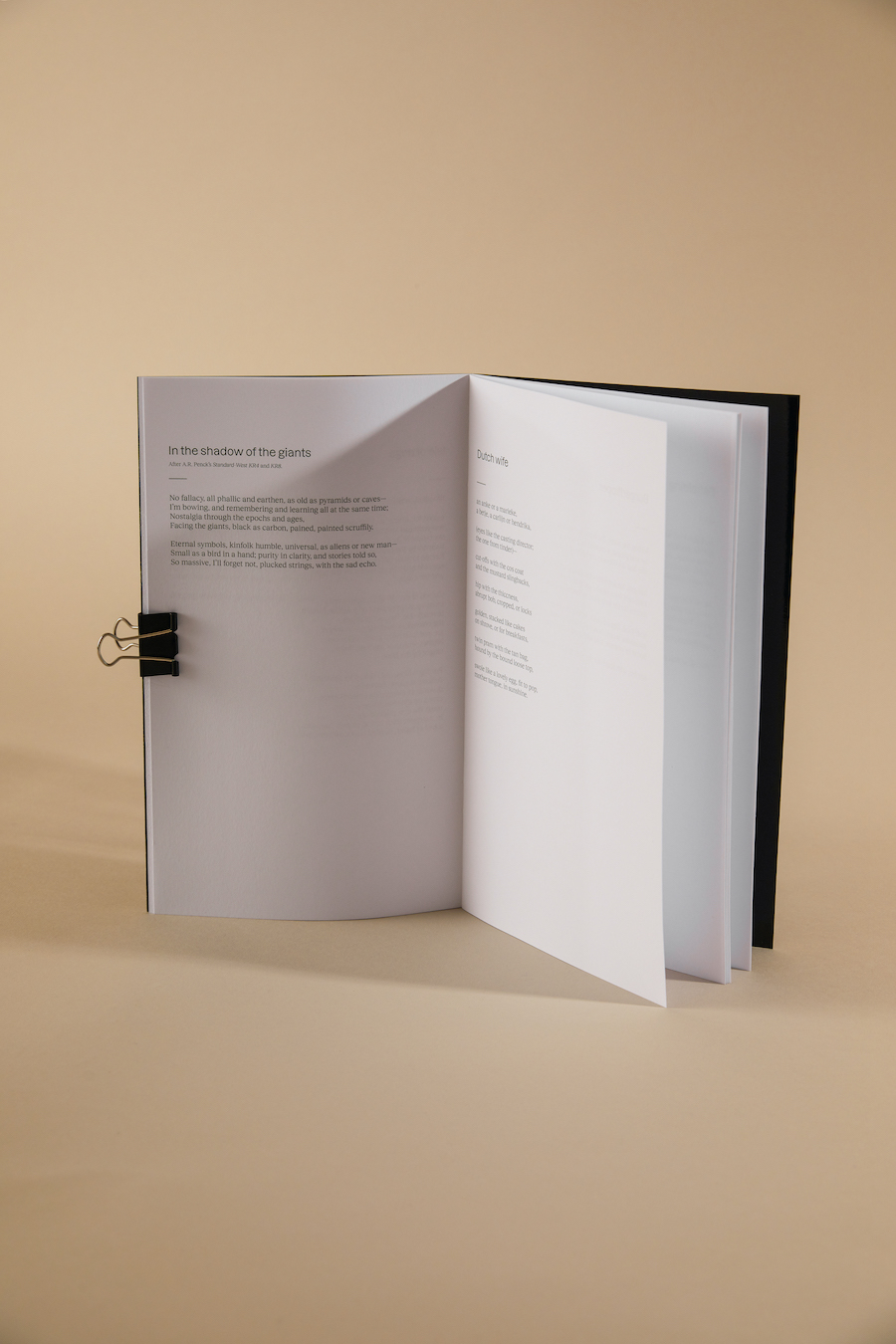 Moriyama at Hamiltons
, is my fourth physical poetry collection to date.
Composed over the course of ten months,
Moriyama at Hamiltons
explores what it means to live in the shadow of a global event; inspired by travel, swayed by pessimism, grounded by nostalgia, softened by the imagination and empowered by a desire to push onward, regardless. Experimenting further with approaches rooted in the conceptual, building on a life-long affinity with nature and relaying stories of tragedy, desire and isolation along the way,
Moriyama at Hamiltons
serves as a chronicling, varied, complex and wholly authentic.
Specifications
Edition of 20 copies
8.5 x 5 inches
250 GSM silk stock, laminated cover / 120 GSM uncoated stock content
Saddle stitched (32 pages)
Design & Direction by SEED Atelier
Published by SEED Editions
RRP £9.99 / €11.99 / $11.99
Available from
Slanted
and
Good Press
.
Contents
Bream bridge
Untitled summer composition
Citroën 2CV
Witch-bone broth
Four euro kebabs
Brent Cross muntjac
Moriyama at Hamiltons
Godot
Isle of dogs
In the shadow of the giants
Dutch wife
Burgerflipper
Satellite song
Beholding the Necropolis
Sitting with Goldelse
Parabellum (Steel tears and blood upon the snow)
A treatise on apathy
Love, by La the Darkman
Celestial tapestries
Chicken Saltimbocca
Farewell to Canavan's
Diane Keaton
A terrible, cosmic voice...
Motherwell to Carlisle